Alaettin Aksoy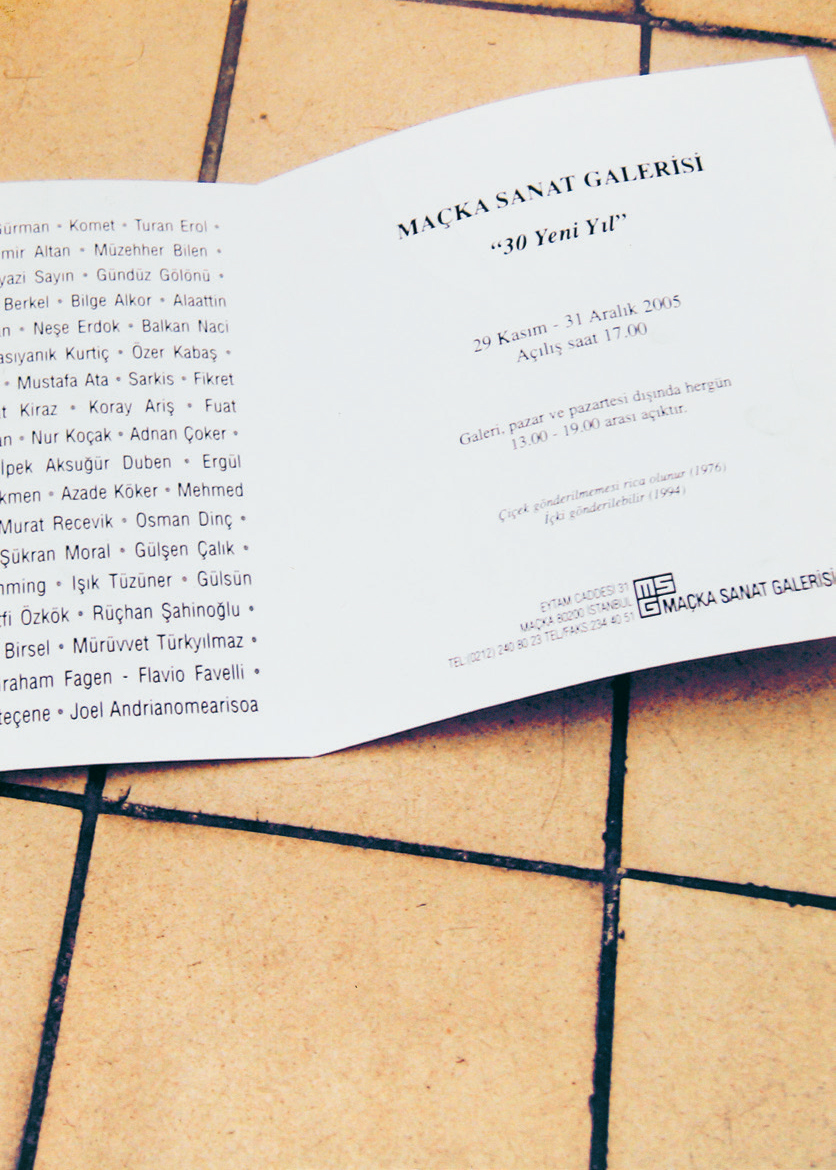 (29 November-31 December 2005)
Works of Sergi Adnan Çoker, Adnan Varınca, Alaettin Aksoy, Aliye Berger, Altan Gürman, Aydın Ülken, Ayşe Erkmen, Ayşen Urfalıoğlu, Azade Köker, Balkan Naci İslimyeli, Bilge Alkor, Canan Tolon, Candeğer Furtun, Dagmar Demming, Daniel Buren, Doğan Firuzbay, Erdağ Aksel, Ergül Özkutan, Fahrelnissa Zeid, Fikret Andoğlu, Flavio Favelli, François Morellet ve Fuat Acaroğlu have been exhibited.
Articles about the exhibition
Ümran Bulut, "Maçka Sanat Galerisi'nde Yine Bir İlk",

Cumhuriyet newspaper, 6 December 2006.

Anonymous, "Maçka Sanat 30. Yılını Kutluyor",

Cumhuriyet newspaper, 29 November 2005.

Müjde Yazıcı, "Maçka Sanat 30 Yaşında",

Radikal newspaper, 14 December 2005.

Esra Akın, "Bu Çamın Dallarında Sanat Var",

Milliyet newspaper, 23 December 2005.