Altan Gürman- 2002 - 2003
"Montaj 5", tahta üzerine selülozik boya ve dikenli tel, 1967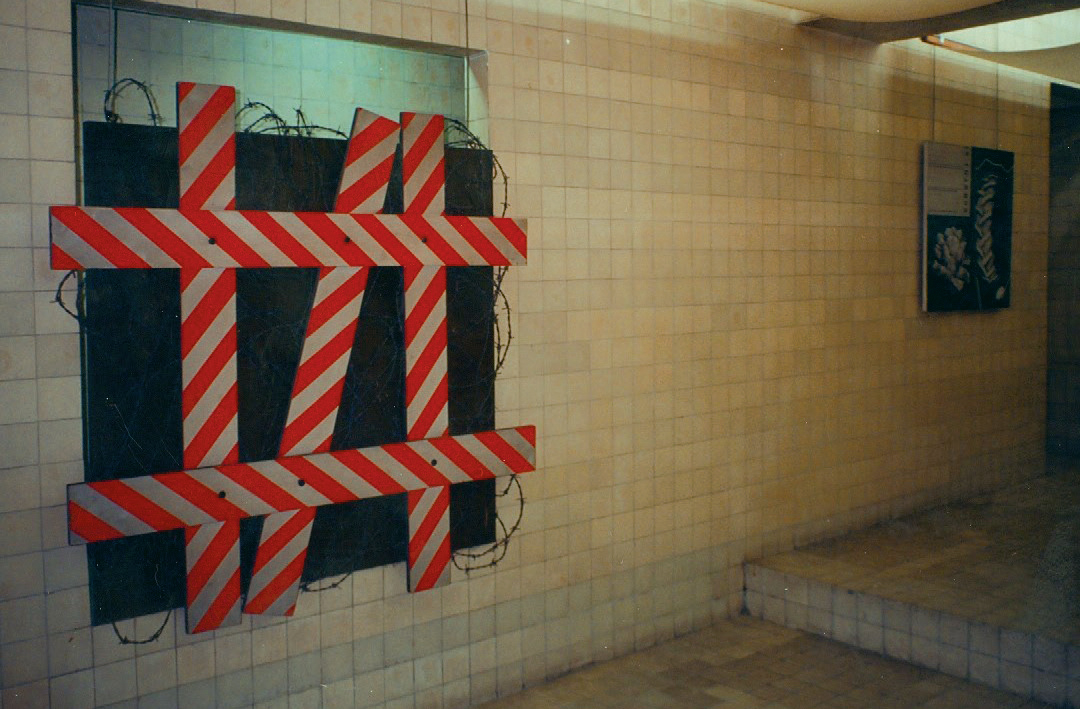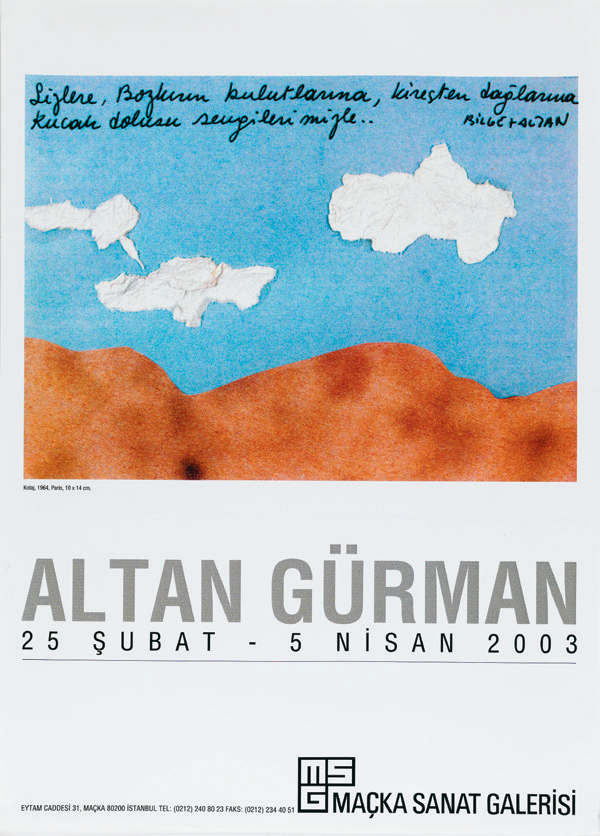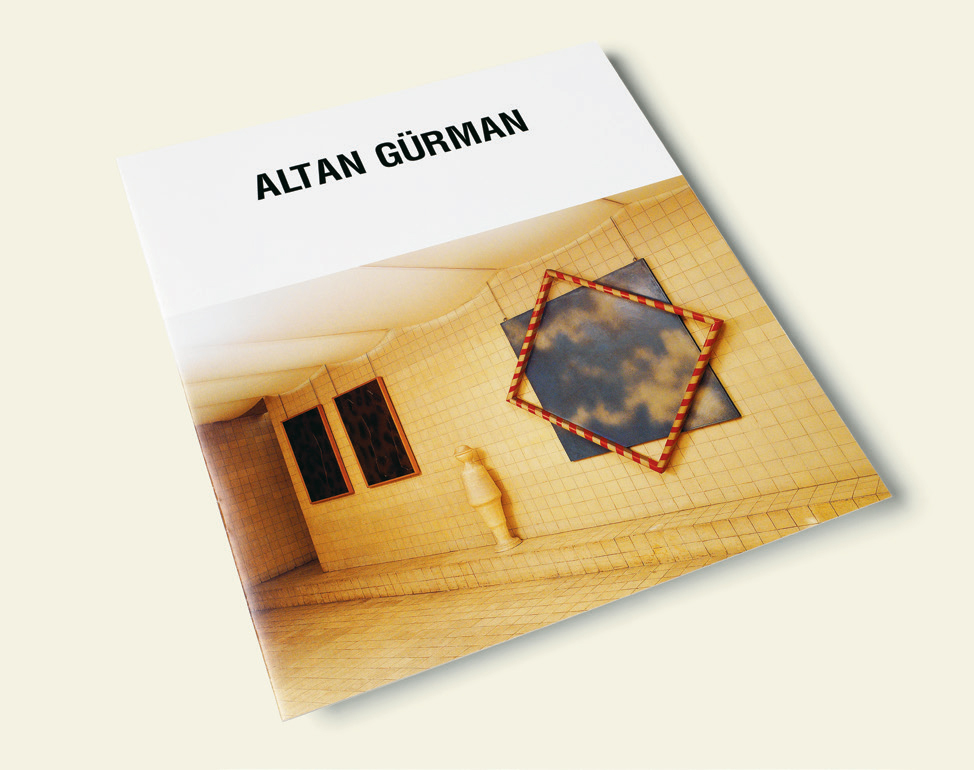 (25 February-5 April 2003)
In collaboration with Bilge Gürman and Rabia Çapa, Gürman's soldier sculpture was molded and reproduced from the original by artist Ertuğ Atlı.
Exhibition organization: Serhat Kiraz.
Catalog: Beral Madra's text.
Articles about the exhibition
Evrim Altuğ, "Sanatın Meçhul Askerleri",

Radikal newspaper, 12 March 2003.

Özlem Altunok, "Değişenin İçindeki Değişmeyen",

Cumhuriyet newspaper, 25 March 2003.

Canan Beykal, "Altan Gürman ve Duchamp'ın Er(il) Kalıpları",

Hürriyet Gösteri magazine, April 2003.

Anonymous, "Bir Serginin Ardından", A magazine, 15 April 2003.