Five Realist Turkish Painters - 1976 - 1977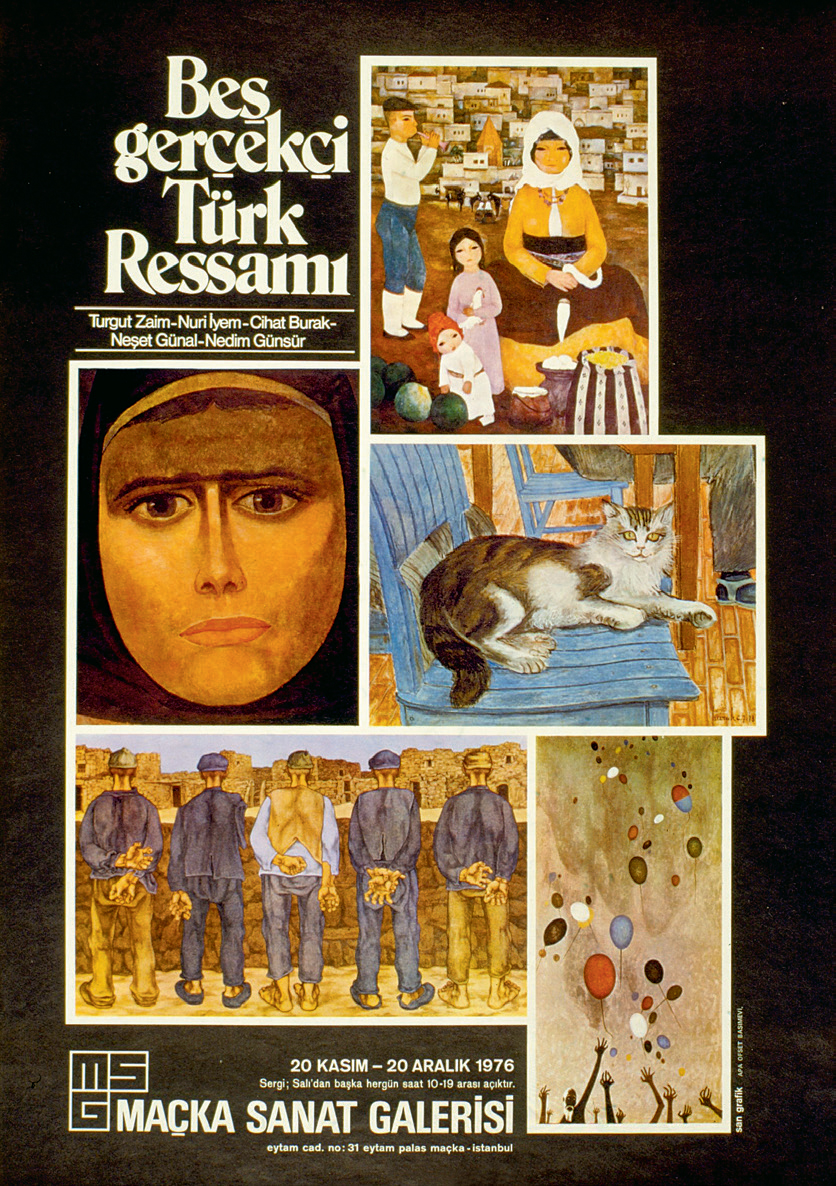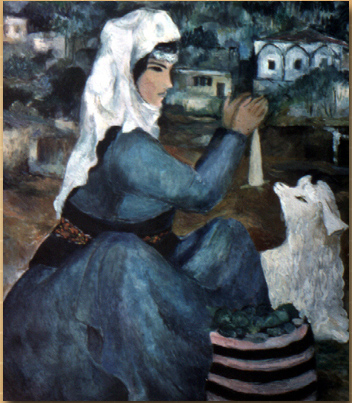 Turgut Zaim
Nuri İyem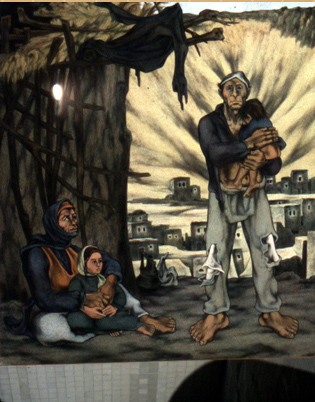 Neşet Günal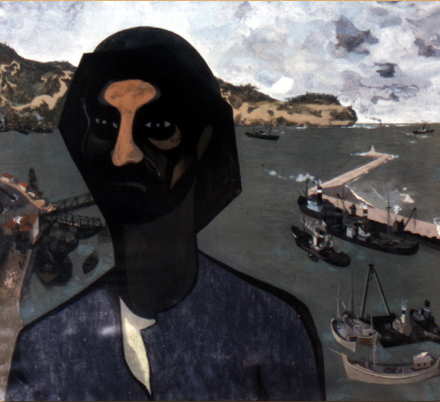 Nedim Günsur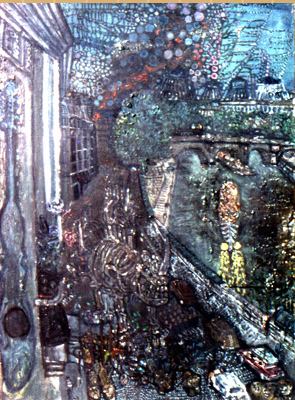 Cihat Burak
(20 November – 20 December 1976)
The artworks in the exhibition have drawn from in the book "Five Realistic Turkish Painters" by Sezer Tansuğ published in 1976 in which the artworks of Turgut Zaim, Nuri İyem, Cihat Burak, Neşet Günal, Nedim Günsür were examined. 12 paintings and 15 lithographies by Cihat Burak, 19 paintings by Nedim Günsür, 5 paintings by Neşet Günal, 16 paintings by Nuri İyem have been exhibited.
Articles about the exhibition:
̉• Ahmet Köksal, "Gerçekçi Beş Ressamımız", Milliyet Sanat magazine, November 1976.
• Selim İleri, "Bir Sanat Galerisi", Politika, November 1976.
• Anonymous, "İstanbul'da yeni bir sanat galerisi: Maçka Sanat Galerisi ve Beş Gerçekçi Türk Ressamı", Politika newspaper, 21 November 1976.