Hüsamettin Koçan- 2007 - 2008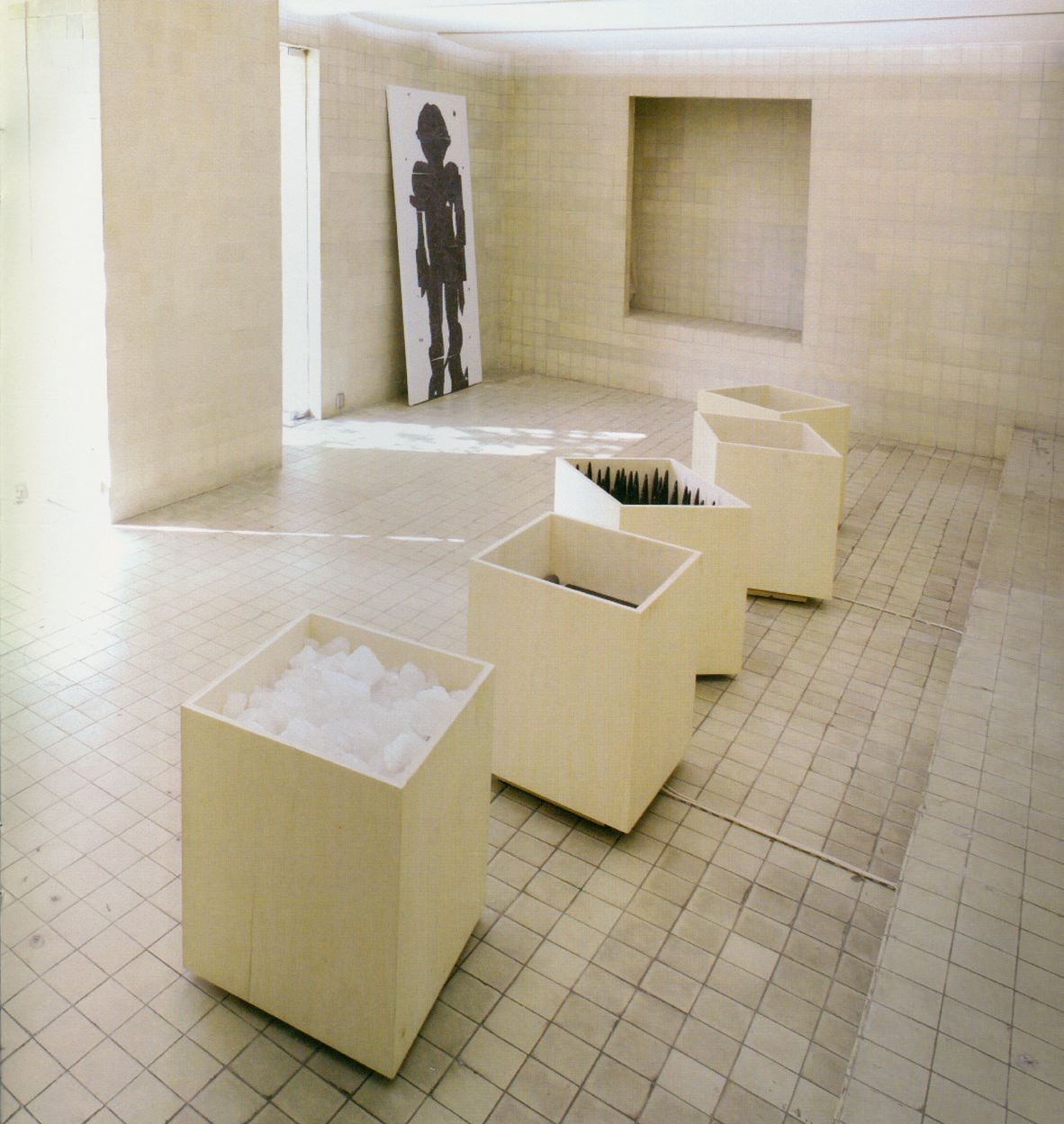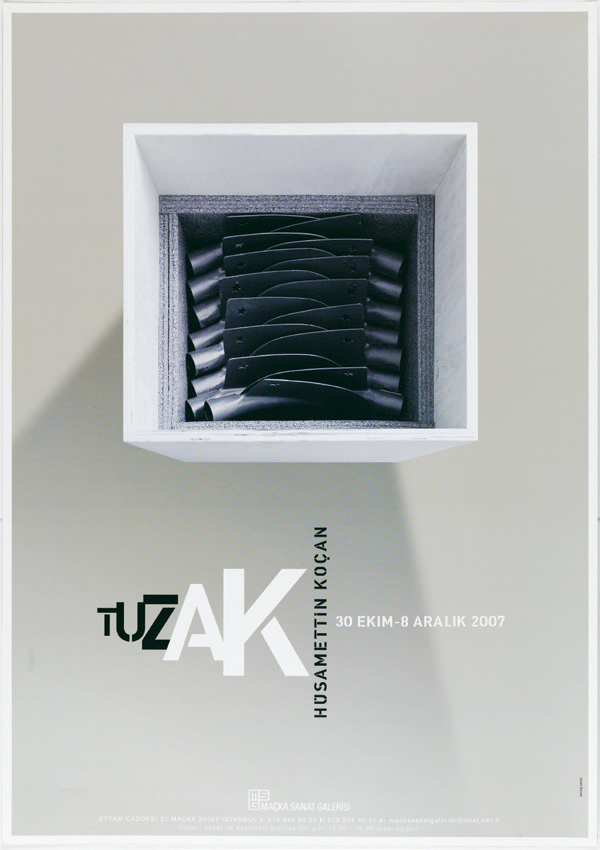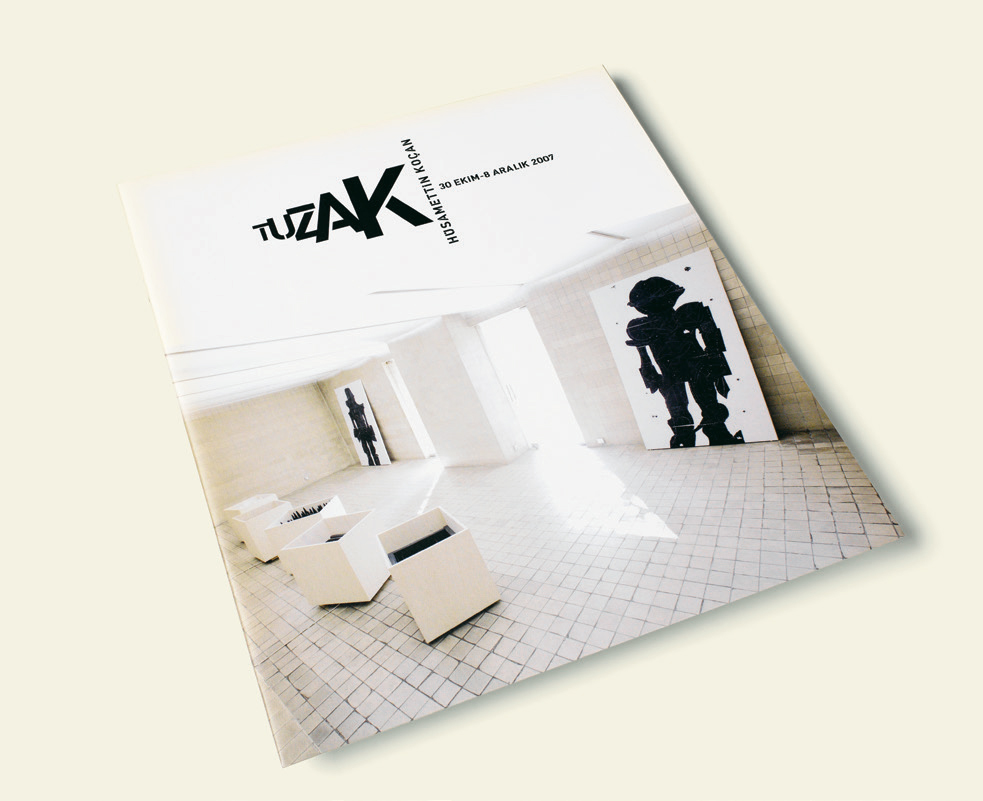 "TrAp"
(30 October-8 December 2007)
Koçan Çankırı moved the "Taste of Salt" exhibition in a Salt Cave to MAG under the name "Trap".
Catalog: Ayşegül Sönmez's text.
Articles about the exhibition:
Ahu Antmen, "Arayış ve Buluş Resimleri", Radikal newspaper, 14 November 2007.
Esra Aliçavuşoğlu, "Koçan'la 'TuzAk'ların Peşinde", Cumhuriyet newspaper, 24 November 2007.
Doğan Hızlan, "Tuz Tadında Bir Sergi", Hürriyet newspaper, 28 November 2007.
Yasemin Bay, "Tuz Mağarası Sanat Galerisine Taşınırsa", Milliyet newspaper, 23 November 2007.
Anonymous, "'Tuzak' Maçka Sanat'ta", Cumhuriyet newspaper, 12 November 2007.
"Take this (showing MAG's catalogs) in Turkey which institution has such a memory, which institution has such a life-span and, such a quality? When you look closely Maçka's role and consistency will become evident. See if it has ever changed? 'TrAp' exhibition catalog was different from the other catalogs of MAG and MAG wasn't pleased. MAG has a sustainable consistency and a depth of memory in our art scene. On the other hand, apart from the gallery, I believe MAG has organizational and public relations problems. I believe, this is because of Rabia's approach that says 'I'll do it, I'll put it here; whoever wants to share they share.' Rabia Çapa like me, doesn't sell what she does, she doesn't have such a desire and she does not find a sale-oriented approach meaningful. That's the difference between us. I want to say it again, confront Maçka with a university, which university has this consistency? Does academy? I believe in the importance of consistency in a world where everything slides and everything is in motion. Also, I love Rabia very much, she is a very precious friend of mine. I trust her very much; whatever she says she says with confidence. She's not the type to say something for someone else's sake. She is always open to understanding and innovation."
Hüsamettin Koçan (19.01.2016)