30 Years of Turkish-German Cultural Collaboration in Istanbul Exhibition- 1986 - 1987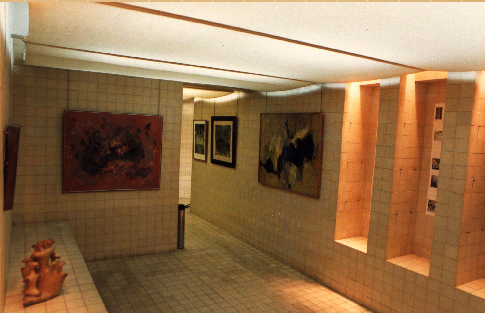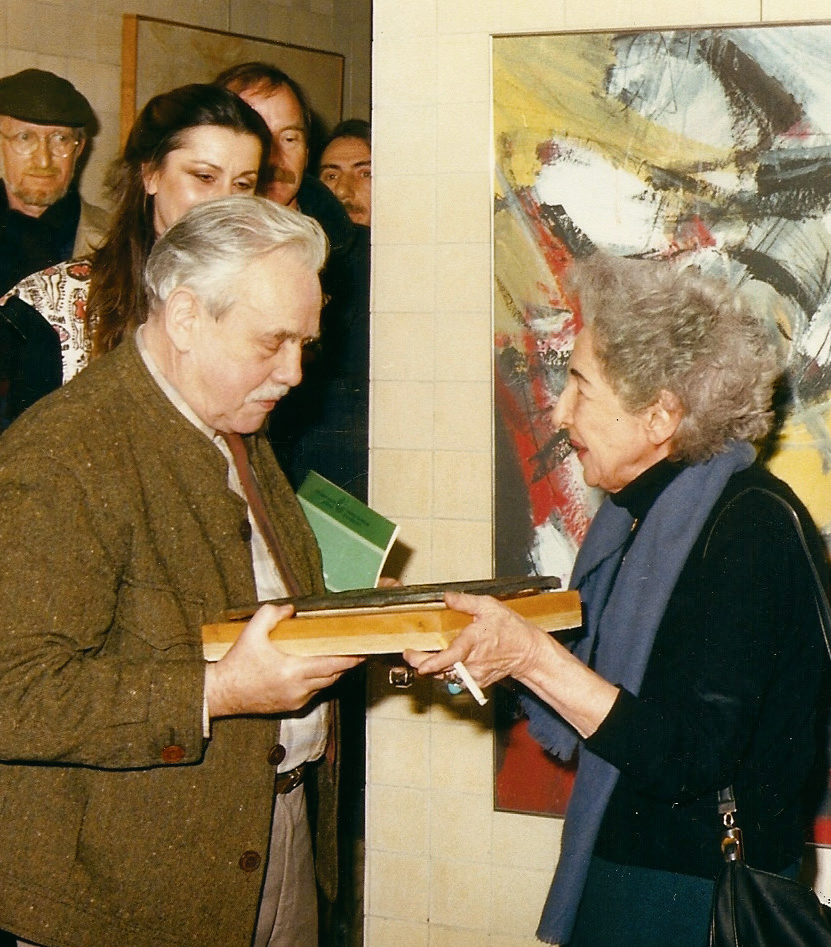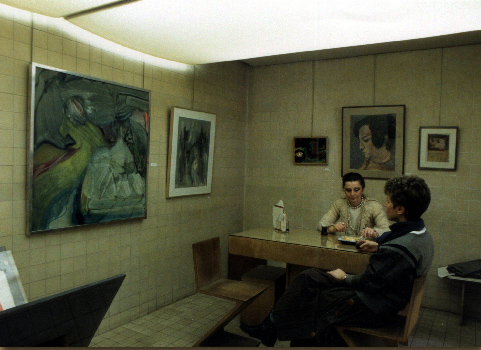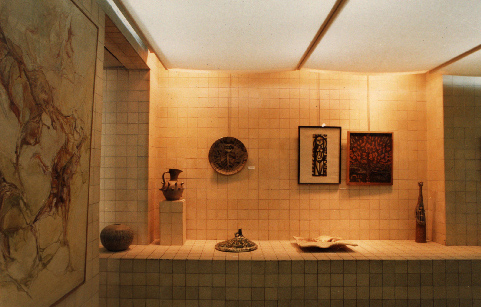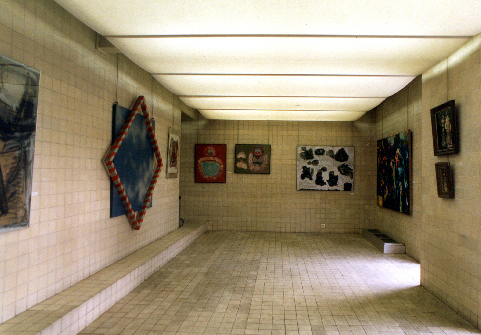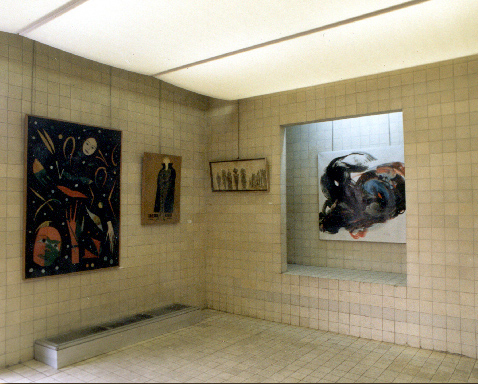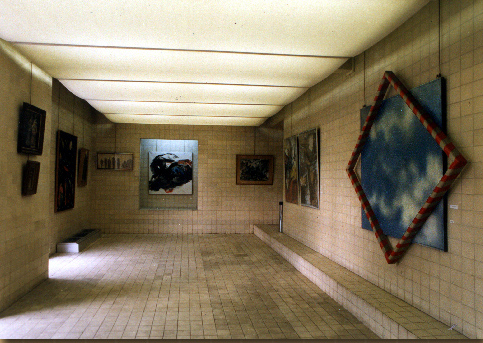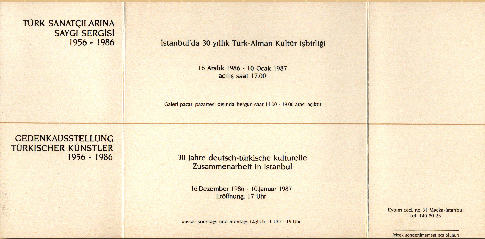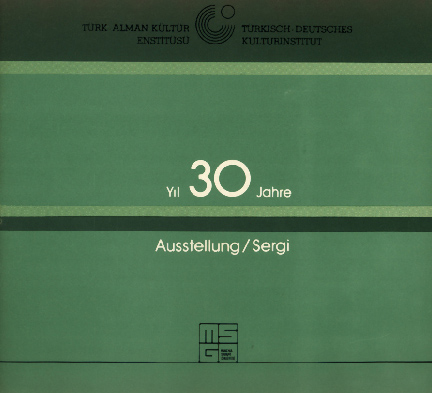 (16 December 1986 – 10 January 1987)
Dr. Robert Anheggeropened the Istanbul German Cultural Center Gallery in 1956 without government support. And the first works of Turkish artists have been exhibited. MAG exhibited the artworks from the artists who had exhibitions in Istanbul German Culture Center between 1962-1971 who were still continue their works in 1986. 39 works from Adnan Varınca, Alaettin Aksoy, Aliye Berger, Altan Gürman, Atilla Galatalı, Bedri Rahmi Eyüboğlu, Bilge Alkor, Erdal Alantar, Eren Eyüboğlu, Ferruh Başağa, Filiz Galatalı, Füreya Koral, Gönül İzgi, Kuzgun Acar, Mehmet Güleryüz, Melike Abasıyanık, Mengü Ertel, Nedim Günsür, Oktay Günday, Orhan Peker, Ömer Uluç, Özdemir Altan, Özer Kabaş, Sadi Diren, Sarkis, Selim Turan, Şükriye Dikmen, Teoman Madra, Tülay Tura, Utku Varlık and Yüksel Arslan have been exhibited.
Catalog: Dr.Rudolf Nunn's preface, the list of the artist had an exhibition in Turkish-German Art Gallery, Istanbul, 1986
Articles about the exhibition:
Abdülkadir Günyaz, "Değinmeler: Dyo Görkemi-Maçka Sanat Galerisi 10 Yaşında- Türk Sanatçılarına Saygı Sergisi", Sanat Çevresi magazine, January1987.