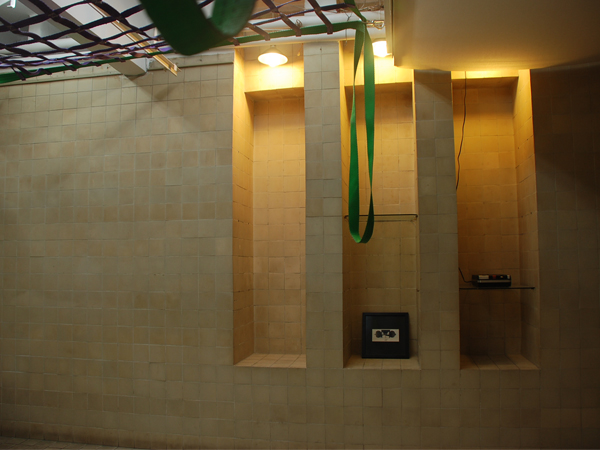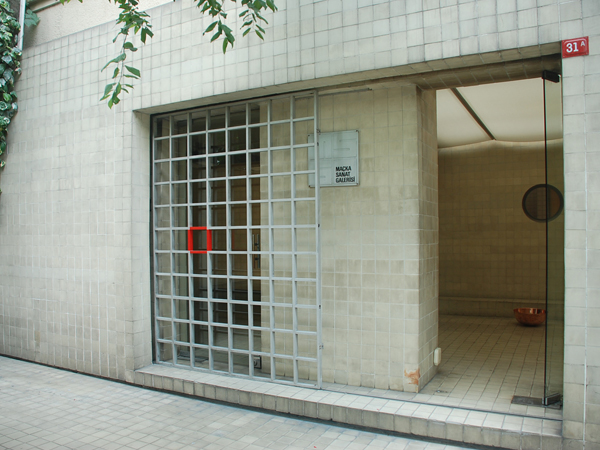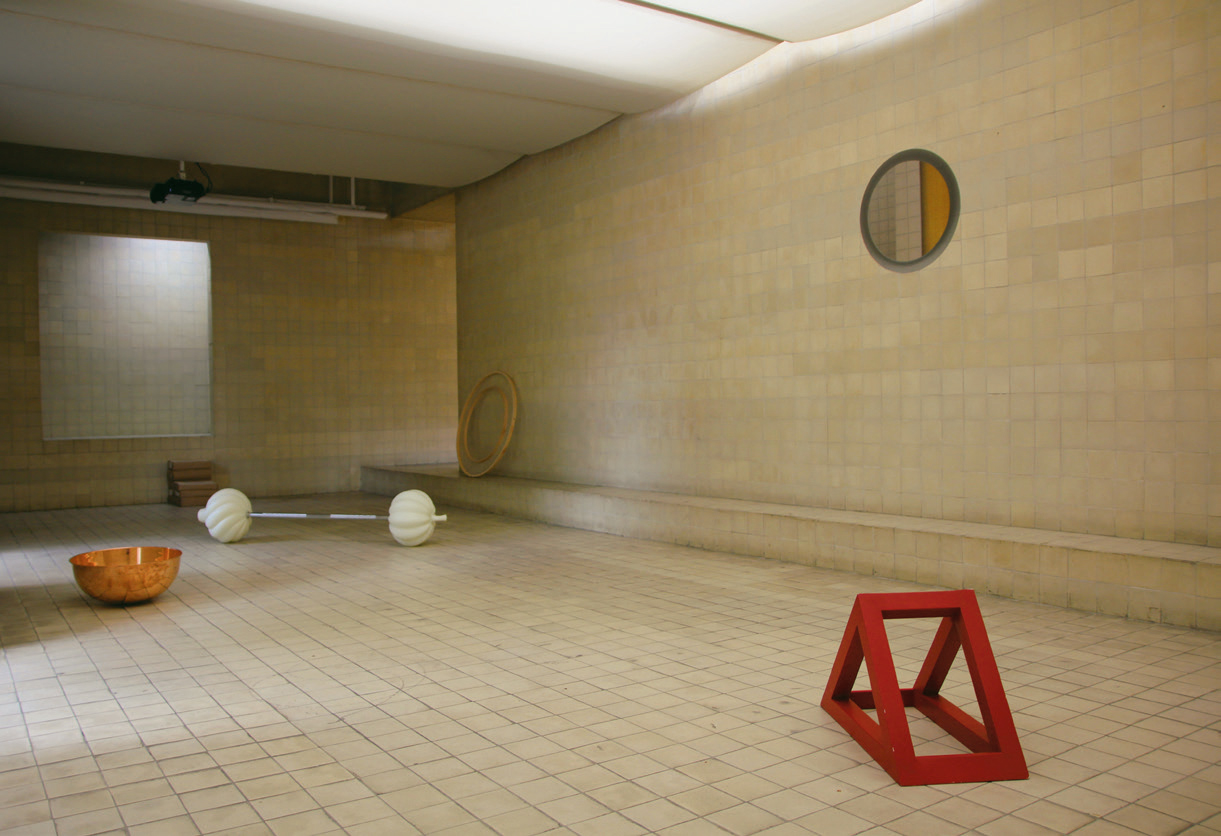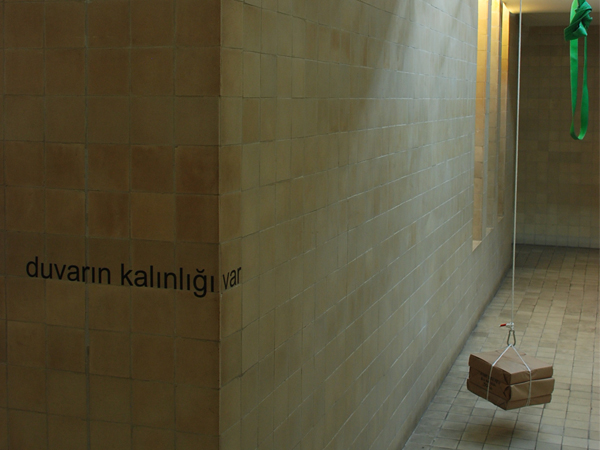 "İZ"
(15 May-26 June 2012)
Held within MAG's 35th-anniversary celebrations curated by Nazlı Gürlek, the last exhibition was by İz Öztat. Voices and objects that the audience can move around in the exhibition, and, performative actions in collaboration with Gökçe Yiğitel have been exhibited along with a collage of Zişan.
Articles about the exhibition:
Nazlı Gürlek, "Place: Image or Experience",

Flash Art magazine, October 2012.