Kezban Arca Batıbeki- 2003 - 2004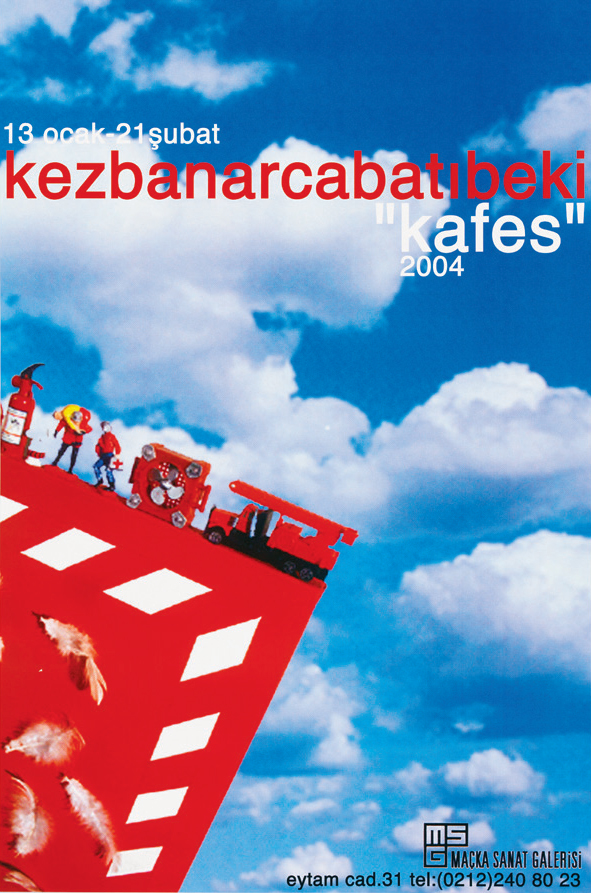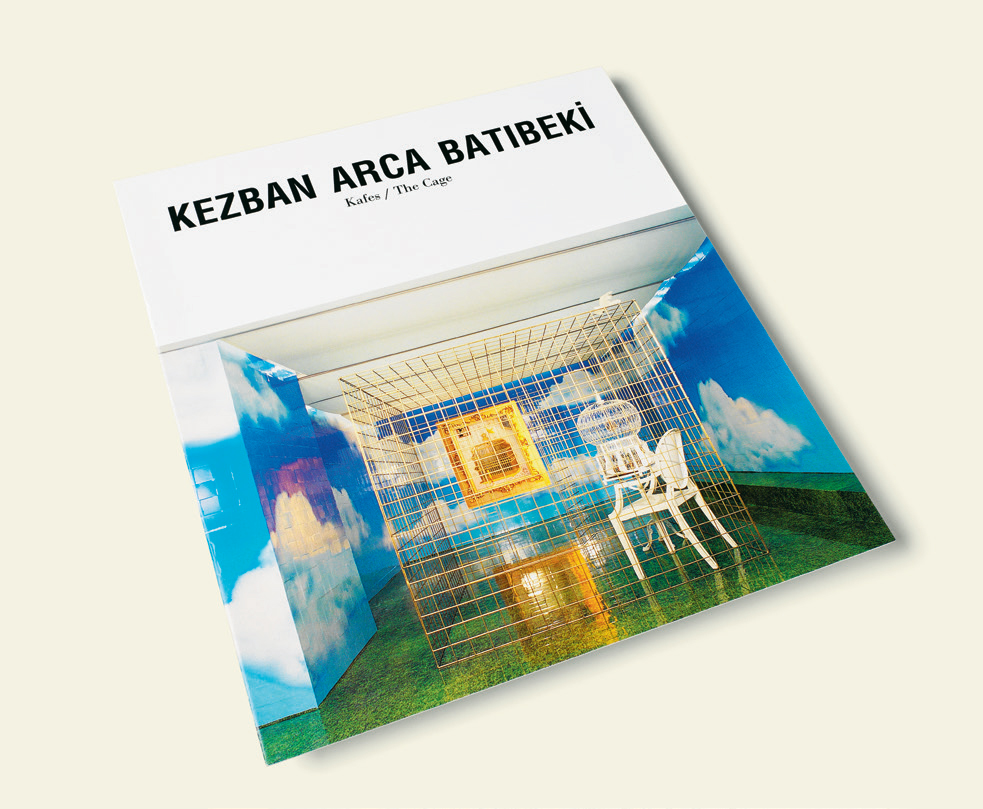 "Cake"
(13 January -21 February 2004)
The large cage Batıbeki placed in the space and three-dimensional paintings have been exhibited.
Catalog: Ali Akay's text.
Articles about the exhibition
Anonymous, "Sanatseverler 'Kafes'e Girecek",

Sabah newspaper, 18 January 2004.

Anonymous, "Bu Serginin Teması Kafes", Hürriyet newspaper, 9 January 2004.

Tuba Akyol, "Kafesler, Bebekler, Kutular, Oyuncaklar...

Ev Tımarhane Gibi", Milliyet newspaper, 11 January 2004.
When I was studying at university MAG was the foremost in a few galleries. Many important artists of the time held most of their exhibitions there, we tried not to miss them. MAG was the first in the gallery world with its interesting and different space design and architecture far beyond the standard. In this place, you could not only exhibit your work, but you also have to understand, integrate and interpret the space. Therefore, it is a hard space for the artist as he/she needs to compete and dominate the space. Our roads has crossed with Rabia Çapa with our "CAGE" exhibition in 2004 I wanted to organize an exhibition only with installations. In the 2000s, such exhibitions couldn't find themselves a place due to sales concerns. Rabia loved the project. Later, the game of beating the place has begun. It was a very fun process. I covered all of the gallery with material that was not used in art at that time. I turned that cold ceramic gallery into a meadow with a blue sky. My cage was right in the middle, emphasizing that you could imprison yourself even in a world so wide, while 10 square ceramics were slightly seen under the walls on the sky symbolizing the invisible walls that surround us. There were surprises in every corner. A very successful collection of clipboards, photographs, and installations were exhibited and it attracted a lot of attention. Rabia Çapa asks all the artists to design a dress that represents the exhibition. I think of Rabia Çapa as an artist and a visionary as well. Before the term 'Contemporary Art' was not in use she created a contemporary art gallery. Creating a dominant space for the artist as well as wearing each of these exhibition clothing hasn't she referring to performance art? I celebrate the 40th anniversary of MAG."
Kezban Arca Batıbeki (14.04.2016)