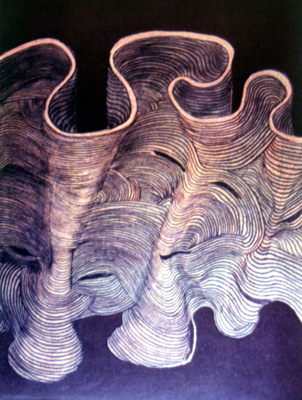 "Fertile Cycle"
(13 February-10 March 1979)
Ertel's posters and sketches have been exhibited. Catalog:Dr. Safder Tarim, Gültekin Elibal, Zeynep Oral's texts and Turgut Uyar's poetry.
Articles about the exhibition:
Gültekin Elibal, "Görsel Alanın Bir Ustası: Mengü Ertel", Cumhuriyet newspaper, 25 February 1979.

Zeynep Oral, "Mengü Ertel'in Doğurgan Döngü Sergisi: 'Güncel Kaos'u Çizginin Şiirini' Yansıtma Tutkusu", Milliyet Sanat magazine, 26 February 1979.