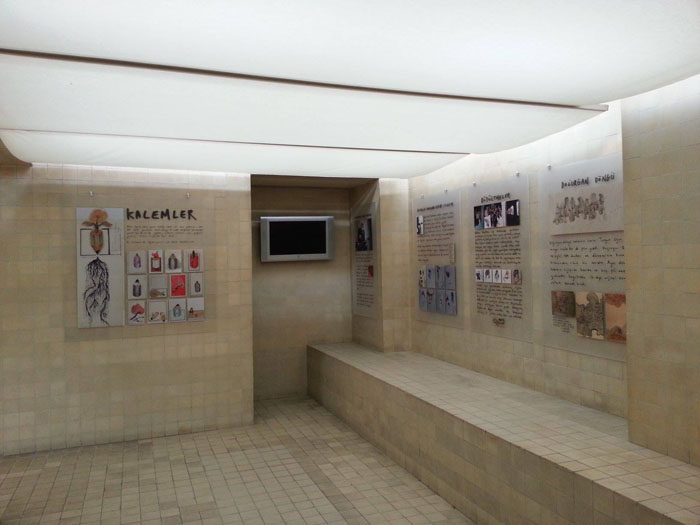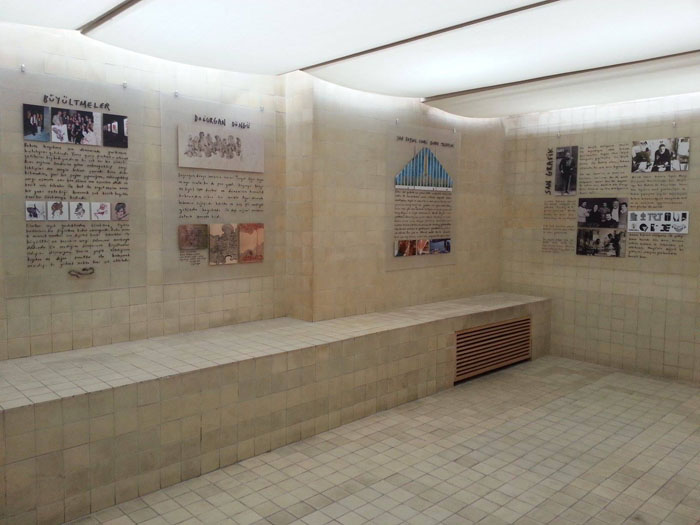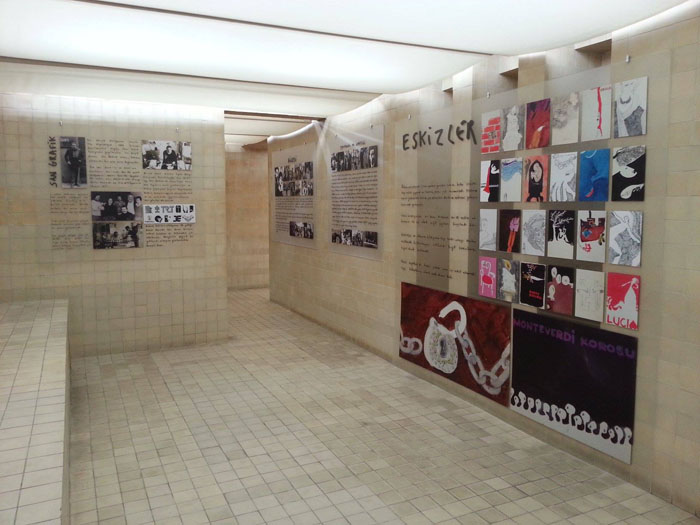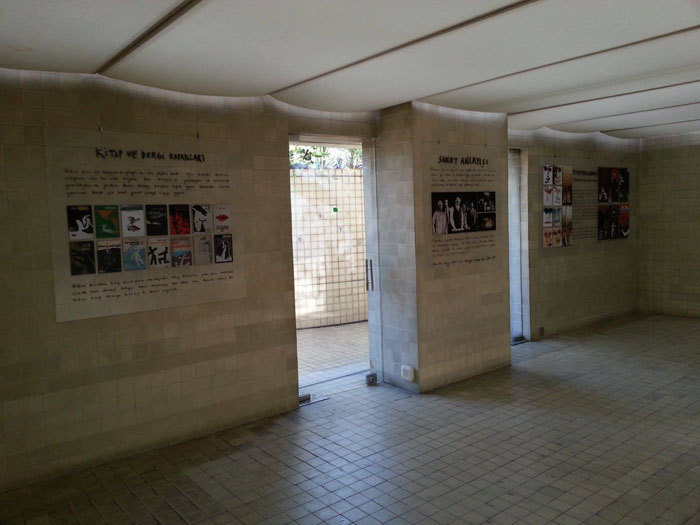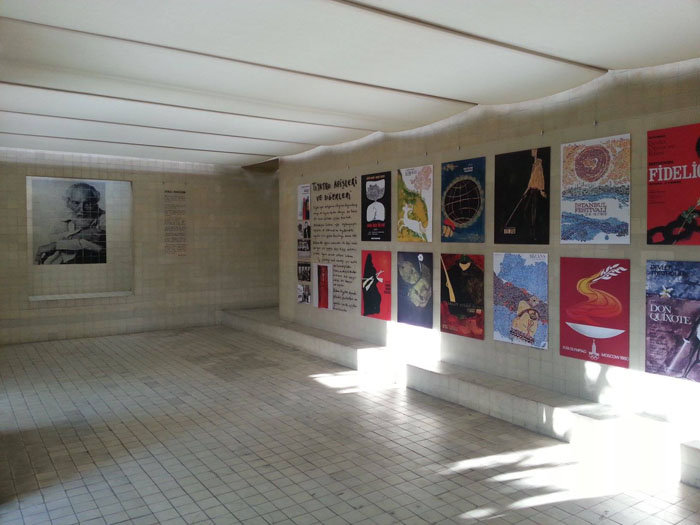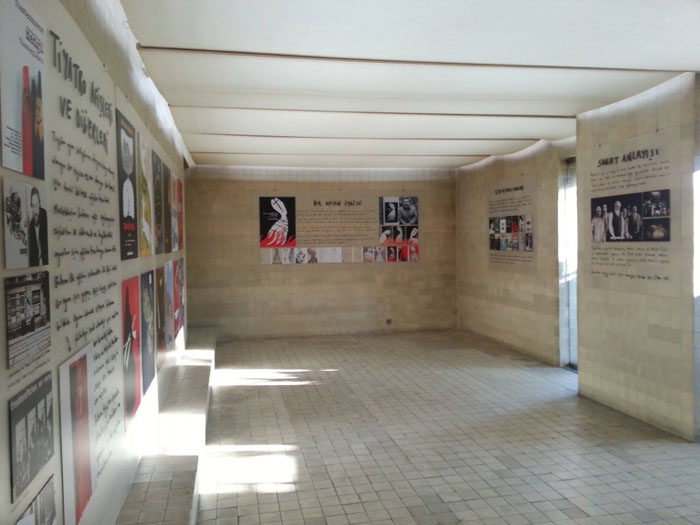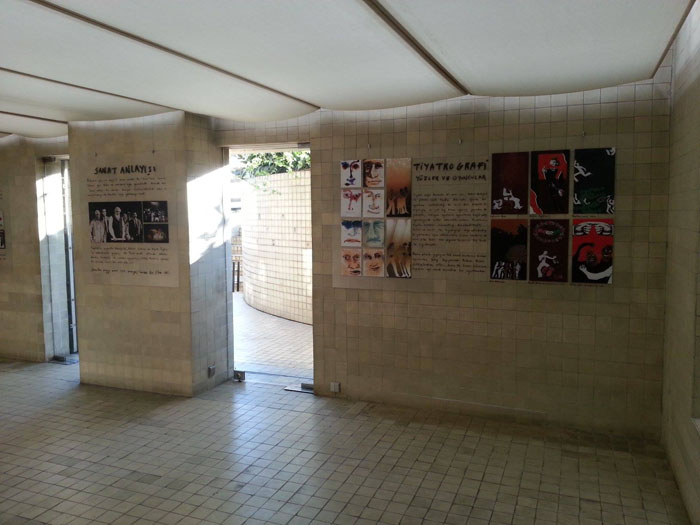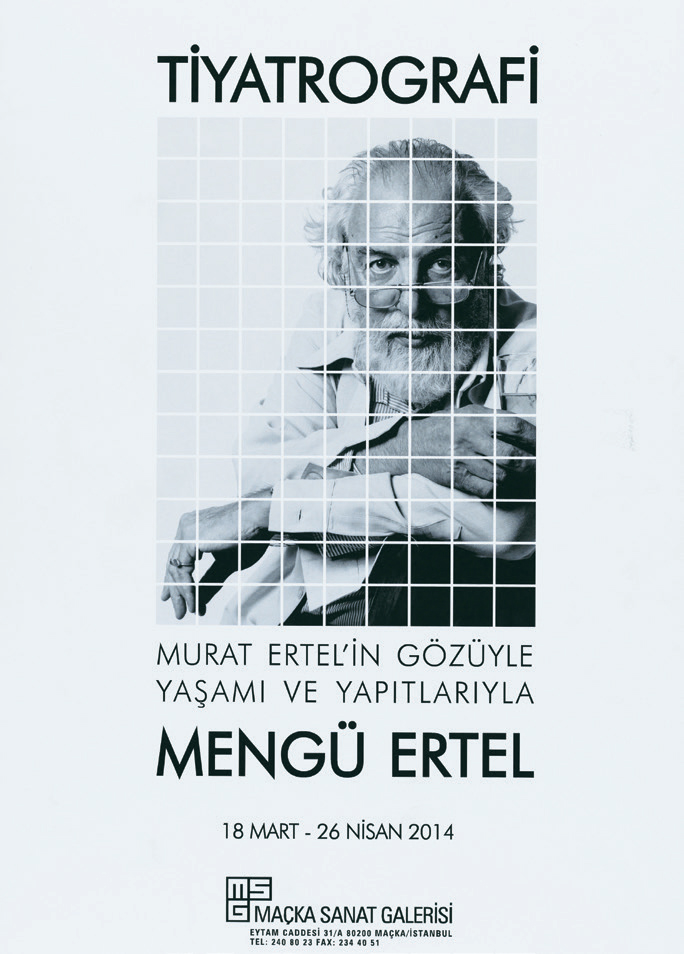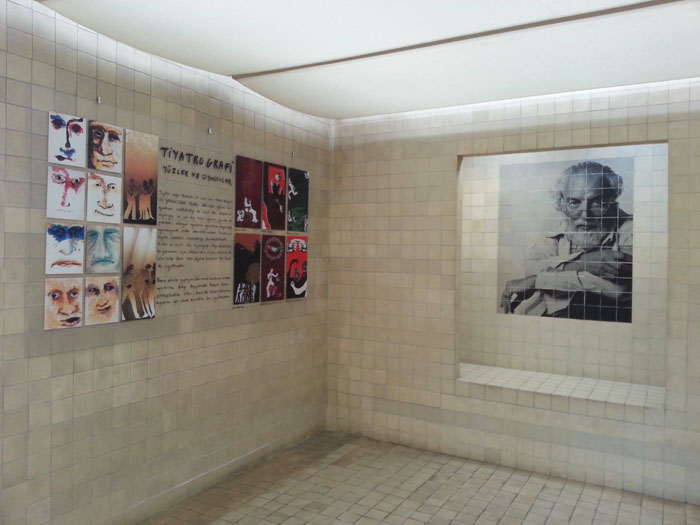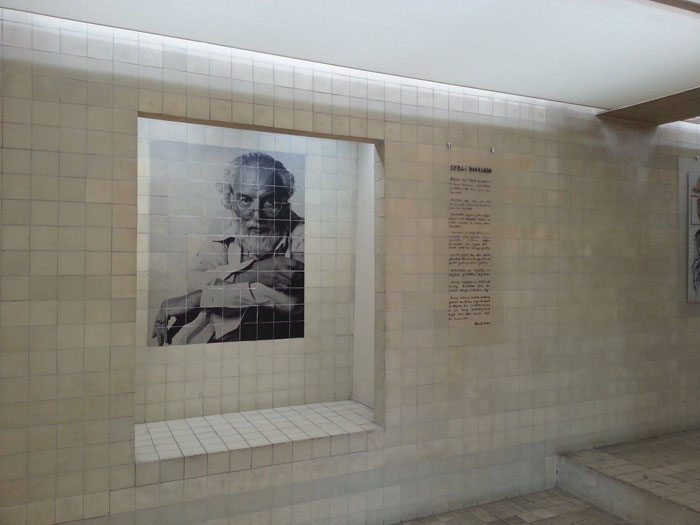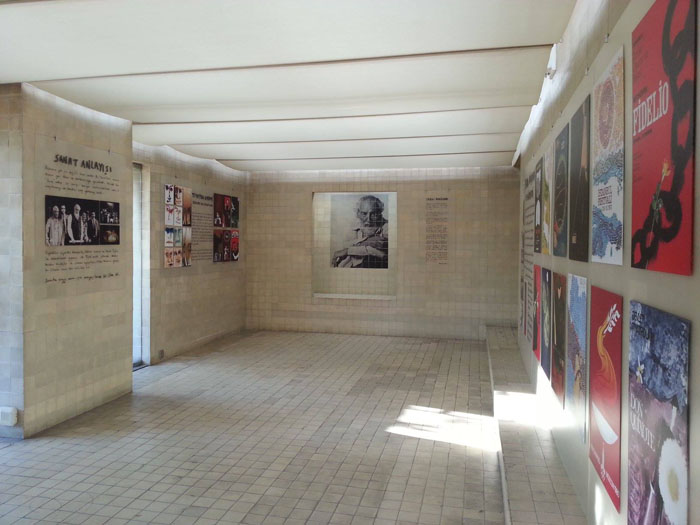 Tiyatrografi "Works and Life of Mengü Ertel from Murat Ertel's Perspective"
(18 March – 26 April 2014)
The exhibition has been prepared by Mengü Ertel's son Murat Ertel and curated by Didem Çapa, had biographical features.
Articles about the exhibition:
Zeynep Oral, "Bir Kuşaktan Ötekine Mengü Ertel'in Büyülü

Dünyası", 21 March 2014.

Ayşegül Özbek, "Babam Kendi Sanatının İktidarındaydı",

Cumhuriyet newspaper, 22 April 2016.

Anonyous, "Mengü Ertel Sergisi 'Tiyatrografi' Bu Akşam

Açılıyor", bantmag.com, 18 March 2016.

Anonymous, Yaşamı ve Yapıtlarıyla Mengü Ertel,

Cumhuriyet newspaper, 9 August 2014.