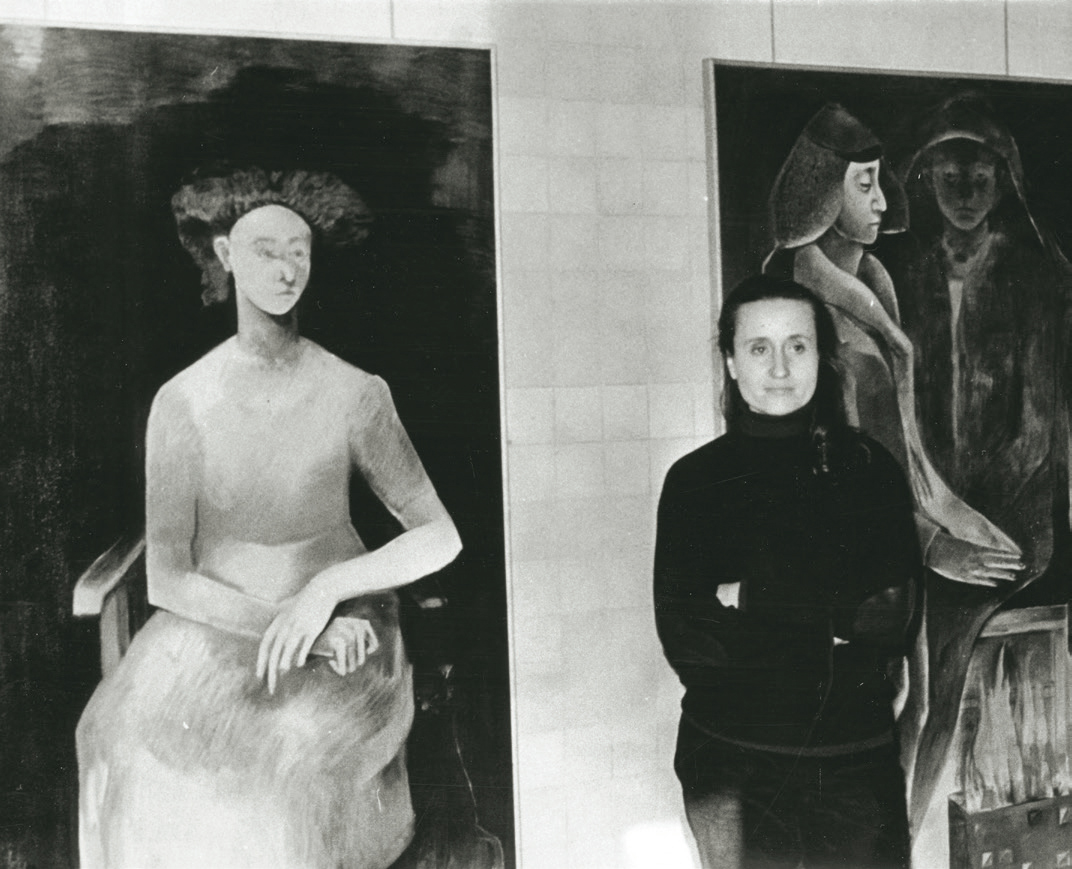 (7 April-2 May 1981)
Erdok's 12 oil paintings and 10 oil drawings on paper have been exhibited.
Articles about the exhibition:
Ahmet Köksal, "Neş'e Erdok'un Resimleri",

Milliyet Sanat magazine, 1 May 1981.

Sezer Tansuğ, "Neş'e Erdok İçin…",

Sanat Çevresi magazine, May 1981.

Doğan Hızlan, "Neş'e Erdok: 'Resmin İnsanları

Düşündürmesi Gerektiğine İnanıyorum'",

Cumhuriyet newspaper, 25 April 1981.