Exhibition Clothing- 1992 - 1993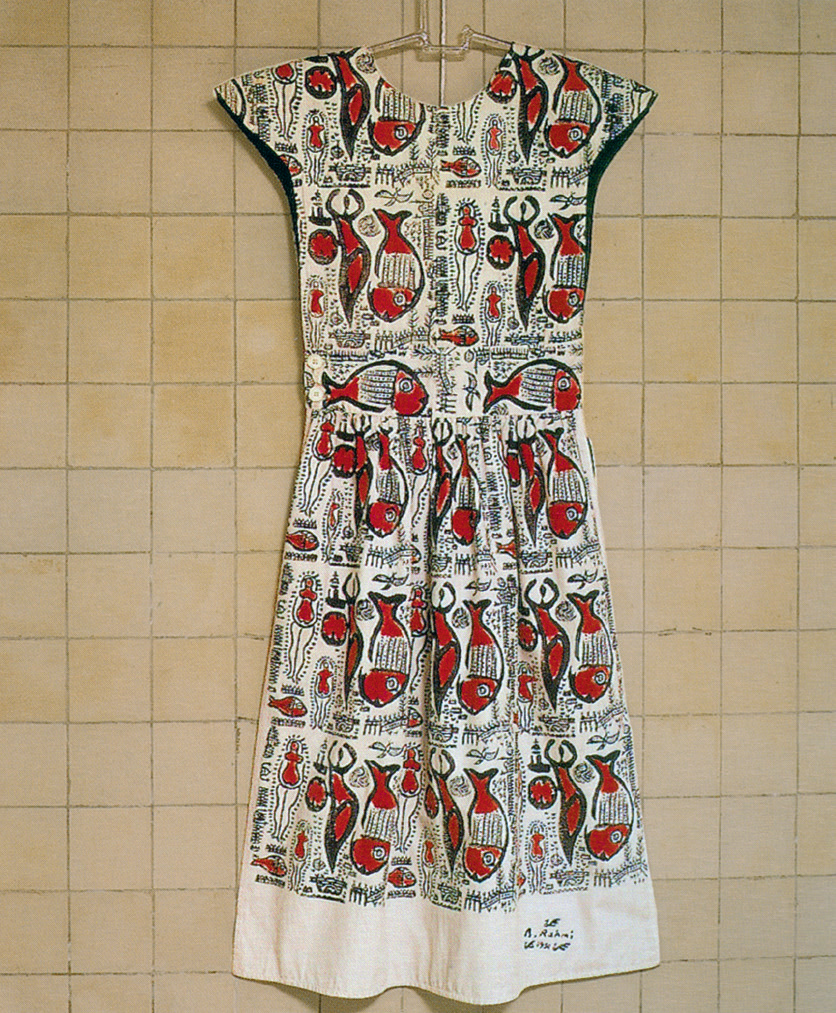 Bedri Rahmi Eyüboğlu'nun tasarladığı kumaştan Rabia Çapa'nın yaptığı elbise.
(27 April-29 May 1993)
11 exhibition clothing that Rabia Çapa made with Şükrü Aysan, Adnan Çoker, Ayşe Erkmen, Bedri Rahmi Eyüpoğlu, Füreya, Özer Kabaş, Serhat Kiraz, Füsun Onur, Osman, Sarkis, Canan Tolon'un Rabia Çapa have been exhibited.
Articles about the exhibition:
Canan Beykal, "Sergi Giysi Oluyor, Her Bir Giysi Sergi", Cumhuriyet newspaper, 15 May 1993.

Anonymous, "Sergi Giysileri 1993", Anons magazine, May 1993.