Seyhun Topuz- 1987 - 1988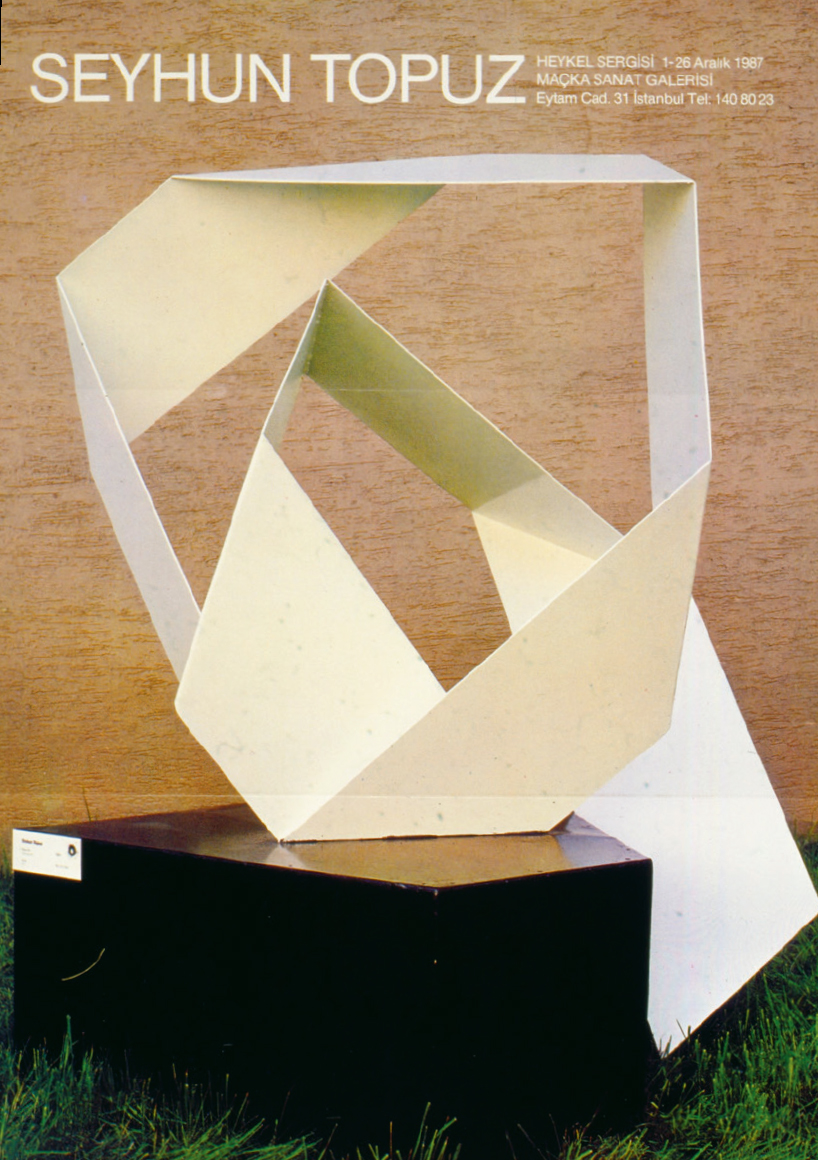 (1 December-26 December 1987)
9 abstract iron sculptures of Topuz have been exhibited. The artist talk was held during the exhibition later published as "ÖZEL SAYI 1".
Articles about the exhibition:
Necmi Sönmez, "Soyut Bütün ve Seyhun Topuz",

2000'e Doğru magazine, 20-26 December 1987.

İbrahim Niyazioğlu, "İnsana Kanat Takan Formlar",

December 1987.

Ahmet Köksal, "Seyhun Topuz", Milliyet Sanat magazine, Issue 182.

Candeğer Furtun, "Seyhun Topuz İle Söyleşi",

Sanat Çevresi magazine, December 1987.

Anonymous, "Seyhun Topuz'un Heykel Sergisi",

Cumhuriyet newspaper, 30 November 1987.