Seyhun Topuz- 2003 - 2004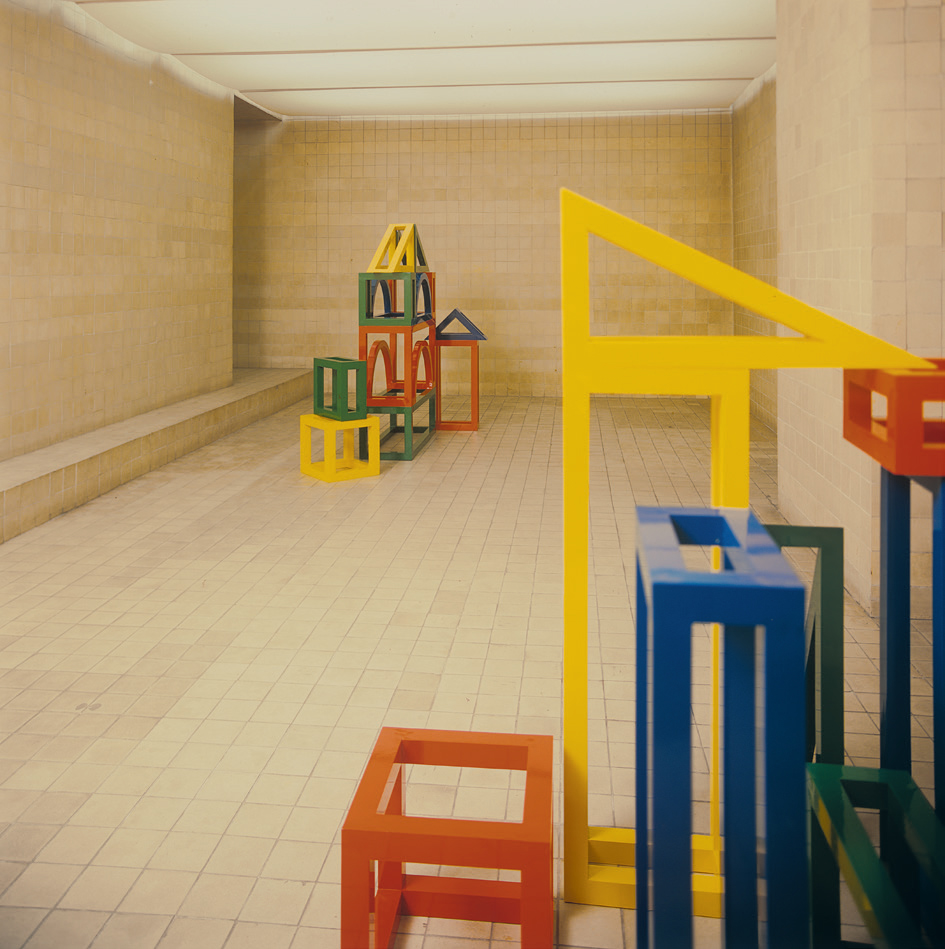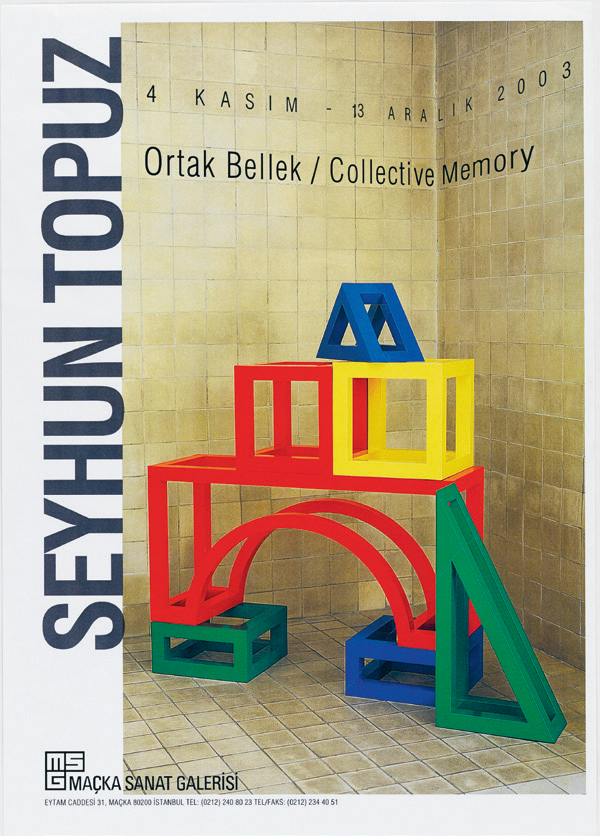 "Collective Memory"
(4 November-13 December 2003)
By magnifying her childhood toys 10 times, Topuz held an interactive exhibition.
Catalog: Zeynep Rona's text.
Articles about the exhibition
Evrim Altuğ, "Misafir Sanatçılık Serbest",

Radikal newspaper, 10 November 2003.

Gülşen Çalık, "Geometrik Yalınlığın Şiirselliği",

Cumhuriyet newspaper, 3 November 2003.
In 1976, when the places where art and audience could meet were very limited, Varlık and Rabia sisters opened Maçka Art Gallery. In a beautiful spot, architectural design done by Mehmet Konuralp, lighting by Şazi Sirel, written invitations created by the talented Mengü Ertel, it was a warm space. Unfortunately, Varlık passed away too soon. After that, Rabia Çapa took up the position of leading Maçka's innovative and sophisticated journey for 40 years. I have attended almost all the exhibitions of Maçka Art since its opening and seen the events, along with Rabia's efforts who is one of my rare friends. My relationship with the gallery as an artist begins with group exhibitions, the first one was in 1981. After that, about 10 more group exhibitions followed. My first solo exhibition at MAG was held in 1983 upon Rabia's invitation. Later, I had 3 more solo exhibitions. Many iconic artists of the day had crossed paths with MAG. For us, the gallery is a unique place and identifies with Rabia. She approaches the artists as a host. Maçka Art Gallery with conversations and evaluations after exhibitions has become a common place for many artists, writers, and movie director's some of whom are no longer with us. I had the opportunity to get to know most of these precious people better in the traditional vodka evenings. MAG has an important place in the history of galleries in Turkey. The strange thing is that after forty years passed, this place, which I was a regular when I was young is now old. The privilege of sitting around Rabia's table has left its place in our generation of artists to the recent years. From here on I wish Rabia, health, and energy for setting up new exhibitions.
Seyhun Topuz (01.04.2016)