Şükran Moral- 2005 - 2006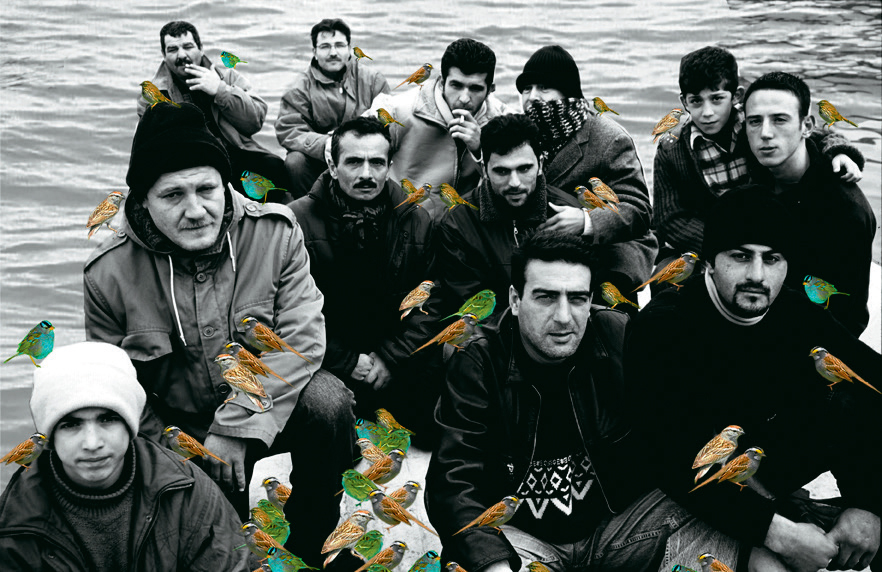 "Helpless"
(13 September – 15 October 2005)
Curated by Simonetta Lux ve Domenico Scudero, photographs, and "Helpless" video work of Moral have been exhibited.
Articles about the exhibition
Gila Benmayor, "İtalyanları Hep Şaşırtan Kadın: Şükran Moral",

Dünya newspaper, 11 September 2005.

Nena Çalidis, "'Sözde' İyi Yaşam", Cumhuriyet newspaper, 29 September 2005.

Anonymous, "Göçün Yaşama Yansıyışı", Cumhuriyet newspaper, 18 September 2005.
"MAG is a very important gallery for me. When I encounter this gallery, Maçka Art was Turkey's most important, most advanced, gallery that was exhibiting the most avant-garde works in Turkey. When I was a painting student at Marmara University between 1985-1988 I was also writing for arts.I was following Maçka and, I wrote about a few exhibitions there. The first gallery to bring conceptual art to Turkey and the art circle revolving around Rabia Çapa and her charisma... In that period the art that is done by copying the exact same thing in an extremely kitsch way is now called "framework art", was in demand; In MAG, avant-garde works started to appear with young artists. The exhibitions in MAG impressed me a lot. In 1988-1989, I finished school and left Istanbul. I was known as art critique Şükran Moral whereas my aim was to make art. I went to Rome to shatter this perception and continued my relationship with the art circle in Istanbul. One of these people was Rabia Çapa. We were faxing with Rabia Çapa and we never lost our connection. I had an exhibition called "Ambiguitas" in Rome and in Genoa. Adapting this exhibition to Turkey I had another version of it at MAG. Since I couldn't come to Turkey at that time, the exhibition took place without my participation. Rabia Çapa continued to be a very significant person for me.
When I came back to Turkey in 1997, I had other exhibitions and participated in Cholet. As a principal, I am an artist who works with very few galleries. I had several galleries, generally preferred to work independently. After my "Pain" exhibition, Rabia said that the gallery would most likely be closed, and I started working with other galleries. Our professional relationship continued until she said this. Apart from our professional relationship with Rabia, we grew up and lived together. Preparing an exhibition with Rabia Çapa is like dancing, it's about getting excited. Rabia Çapa is the ideal gallerist profile that I also want to be like. She puts herself into the work. For my "Helpless" exhibition we searched for birds together in the Grand Bazaar. Our excitement, and preparation process we shared… She takes care of everything with a humane approach, if the artist is troubled, she asks and listens, she welcomes the artist in her home, introduces to everyone, embracing. That excitement, those feelings, those communions… All of them have such value. There isn't any gallerist like Rabia Çapa. She will always be a gallerist and a person I miss."
Şükran Moral (27.05.2016)