Yusuf Taktak- 2014 - 2015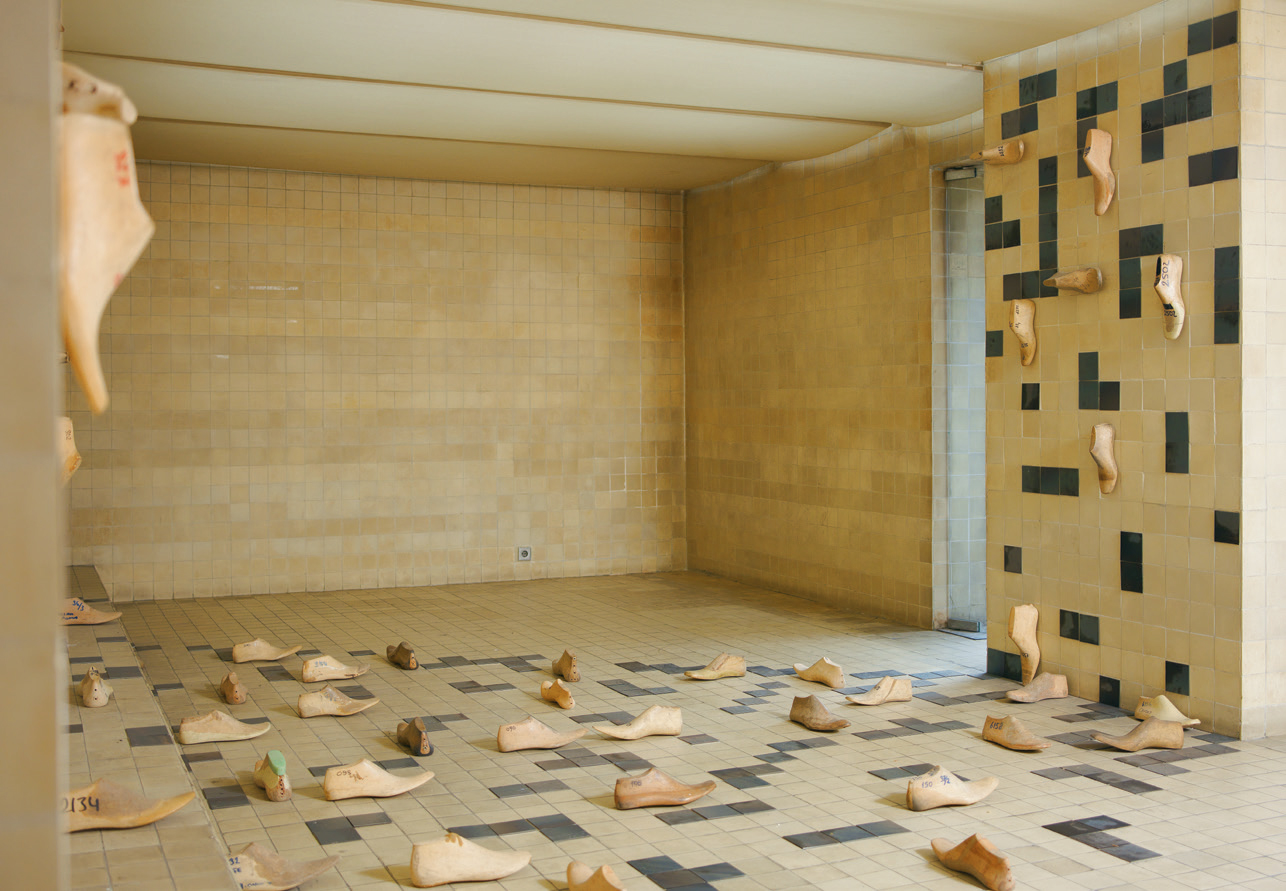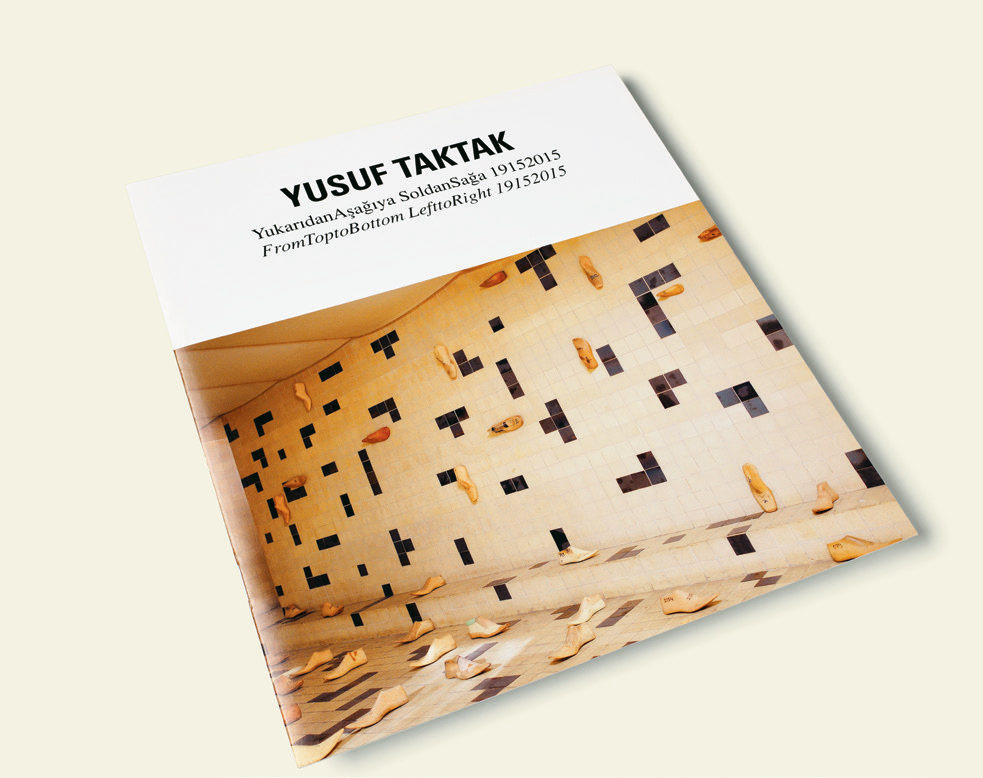 "UPTODOWNLEFTTORIGHT 19152015"
(20 January – 7 March 2015)
Taktak's installation based on the shoes of an Armenian shoemaker has been exhibited.
Catalog: Derya Yücel's text.
Articles about the exhibition:
Tuğba Esen, "Çözülmeyi Bekleyen 100 Yıllık Bulmaca", Agos newspaper, 20 January 2016.

RMAABÇİKAA
I wrote the above title by knitting the letters of the names: Rabia – Maçka!
The two names overlap so much that it is impossible to separate them. Most of the time, Maçka was enough without saying "Art Gallery"...
When I had something to do in the Maçka district, and when I say "I'm going to Maçka", I immediately heard the question. "To Rabia?" Maybe it may seem normal for two names to stick together, but a gallery that no one knows from two names we know has emerged: that is the title above... MAG became a commonplace for those who want to follow Contemporary Turkish art. How did this happen; without compromising, welcoming new, good, pioneering art, especially in this country is something that cannot be underestimated. I got to know Rabia Çapa via Varlık. I can't forget the moment they came to my office in the museum, it feels like yesterday... They visited me for some reason in the process of establishing the gallery. They described the new gallery they would open with all their enthusiasm… A lot has changed in our art world for 40 years. Maçka hasn't changed at all: the floor, the walls, the ceiling, Rabia's table... The most important thing that hasn't changed is the principles of the gallery. Her friends did not change, those who were busy changing the world could not come to the gallery often, but those who remained stopped by all the time... And most importantly, she remained young. And the vodka sessions haven't changed, neither her cigarette while the exhibitions have changed constantly, attracting attention. To call it a gallery would not be enough for Maçka. Complementary features were the talks about the exhibitions, as well as the conversations of the intellectuals around the table (I met most of them there). It all made Maçka Art Gallery almost like a cultural center...
Yusuf Taktak (19.06.2016)